Message from the President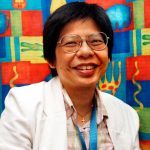 November 5, 2020
Dear Members and Friends,
The feedback from the participants in our teaching courses and the reports from the IPNA fellows and other programs prove to me we are building a movement to change young lives dealing with kidney disease for the better. Our training programs help to make health care more equitable throughout the world yet we must work together to accomplish much more to make enduring progress.
Covid 19 has impacted all of us in different ways in these unprecedented times. It will be awhile before we have an approved vaccine and even longer until the children with compromised immune systems are vaccinated especially those in resource poor areas. There are thousands of children in desperate need of proper treatment for kidney disease and we must continue to grow and adjust our methods to ensure the teaching and training programs continue.
Thus far in 2020, nine IPNA fellowships have been completed, and 500 physicians attended five teaching courses that took place in person before the virus regulations required us to go virtual. These young doctors are the seeds to our future as they share their experience and knowledge with others in their home country.
My motivation continues and we must do everything possible to ensure that all children worldwide receive the necessary care for kidney disease. Whereas proper diagnosis and appropriate treatment are key, we know that both are still unavailable in many parts of the world.
We have accelerated the process to convert our teaching programs to a virtual structure until such time it is safe to return to training in person. With your help, we can implement several programs and initiatives gaining traction toward our vision for Optimal care for all children with kidney disease.
We continue to seek financial support from organizations, and we need your support. As members and friends of IPNA, you can help by doing the following:
Donate to our Great Care for Little Kidneys Campaign. Go to the Little Kidney's website to review the giving options, which include establishing a legacy gift, supporting fellowships & teaching courses or making a $125 donation to cover the cost of a membership for a physician in a developing country.
Forward this letter to your contacts, colleagues and friends and encourage them to donate.
We must work harder to raise awareness about kidney disease in children and IPNA's mission. You are undoubtedly improving the lives of children through your commitment to your everyday work; I am requesting that you now consider further support with a donation to IPNA so that we can continue to meet the needs of children who need our assistance TODAY!
Thank you for all that you do for children with kidney disease and their families.
With Warm Regards and Be Safe,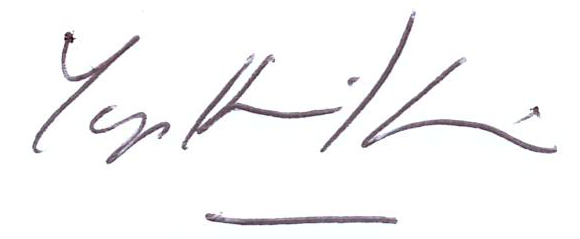 Hui Kim Yap, IPNA President
____________________________________________________________________________
August Letter from the President
August 2020
Dear Members and Friends:
Although most of us are still working in challenging circumstances and have to change many of our work processes amidst this COVID-19 pandemic, the IPNA mission must go on so that children with kidney disease will continue to receive the best available care. So I am really grateful to all our Council members and IPNA volunteers who have contributed their time to fulfill their obligations to the various Committees and to enable that our mission continues albeit in a different way. The very successful IPNA webinars have taken the place of the teaching courses, which have been put on hold due to travel restrictions. The large global audience that these webinars have reached, and the active Twitters that emanated from them are testament to the enthusiasm of our IPNA members and the quality of the lectures. A special mention of thanks to Dr. Pierre Cochat and the Communication Committee for their work on the IPNA-COVID initiative to provide up to date information during these trying times. In addition, IPNA has approved new regional training centers, the latest being the Santa Casa de Belo Horizonte Hospital, in Belo Horizonte, State of Minas Gerais, as the new Brazilian training Center for Latin America.
On another note, our long serving co-editor of our journal Pediatric Nephrology, Dr Michel Baum, will be leaving us at the end of this year. We really thank him for his work in helping the Journal achieve its current status and impact factor. At this time also, IPNA would like to welcome our new co-editor, Dr. Joseph Flynn, who will be working with Dr. Lesley Rees, to take our Journal forward.
I wish everyone well in the coming months as we continue to innovate and change the way we do things. We have many challenges in particular with the changing economic climate brought on by the pandemic. Despite this, we have managed to achieve a record increase in membership numbers this year. I am sure IPNA will continue to grow with your continuing support.
With Warm Regards,
Hui Kim Yap
IPNA President