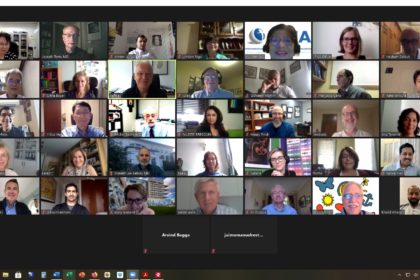 In early September, IPNA held its first virtual Council Meeting that was originally scheduled to take place in Taipei. This meeting covered all the agenda items and was the culmination of the "new normal" work processes for IPNA. All the IPNA committees have been very active despite their inability to hold in-person meetings, which normally take place at Congresses. The live webinars that have been well attended globally are an example of the virtual work of the various IPNA committees.
As it is difficult to predict when the pandemic will be controlled globally and given that the virtual meetings have been both productive and cost-efficient, the IPNA Council has decided that all regular Executive Council Meetings that are usually held in Spring will take place as virtual meetings.
The major results of the Council Meeting are as below.
15th International Workshop on Developmental Nephrology, initially planned for 2021, will be postponed until September 2022.
IPNA has renewed the contract with Pediatric Nephrology Journal publisher, Springer, for another 5 years.
Joseph Flynn starts in January as the new editor of the Pediatric Nephrology Journal.
Olivia Boyer is the new chair of the Best Practice & Standards Committee, and Donald Batisky is the new Communication Committee Chair.
The next IPNA Guidelines Workshop will take place virtually in March 2021.
The Scientific Committee of the IPNA 2022 Congress is almost finalized and will soon begin planning the scientific program for the Congress.
Amsterdam has been selected as the destination of the next IPNA Council Meeting at large in 2021, if the situation allows. This will be before the ESPN Congress.